Writing For and From the Heart
"No matter the quality of your prose, the act of writing itself leads to strong physical and mental health benefits, like long-term improvements in mood, stress levels and depressive symptoms. In a 2005 study on the
emotional and physical health benefits
of expressive writing, researchers found that just 15 to 20 minutes of writing three to five times over the course of the four-month study was enough to make a difference." --
Rebecca Grate
,
​But those aren't the only reasons to write! The practice adds richness and connection. Writing from the heart, with vulnerability, enhances our lives.
This set of workshops will offer an opportunity and encouragement to write a lot of new material in a supportive environment, and refine one piece to share with the world.
Week 1
will focus on silencing the inner critic. The biggest obstacle that keeps us from writing is that irritating voice that says, "What could you possibly have to say that's interesting?," "Is this
really
the best use of your time?" "You're not a very good writer!", and so on. Yes, that voice. We'll gently shush that critic, in the way you would quiet your toddler when it's just not time for them to talk.
Week 2
will be about sparking creativity. There are times when we feel particularly creative, and times we don't. We'll do some playful writing exercises, and identify practices that help us access our creative selves even when the creativity seems so distant from where we are.
Week 3
will be about finding joy. I know, that seems lofty. Like, if I had that, why am I sitting here, drinking a glass of wine alone, writing this silly blog? I don't have the secret, but you do, and it just might involve slowing down, taking the time to write and remember all of the amazing strokes of good fortune that have come your way, and even though terrible or even just boring things happen every day, there's so much to marvel at.
Week 4
will offer an opportunity to go deeper into one piece that you've started during the previous sessions. This will be where you take the baby out of the bunting and dress it up a little bit for the world to enjoy.
The fifth session will be an opportunity to read your work aloud at a private venue with our invited guests.
​Natalie Goldberg says, "The deepest secret in our heart of hearts is that we are writing because we love the world." I'd like to add that sometimes, we love the world
because
we write. Writing is holding the pretty little marble that is our life up to the light, twirling it around this way and that, falling in love with how it glitters in a certain light, and letting other people see it.
Dates
:
1/8, 1/22, 1/29, 2/12, and 2/26
; 3/4 (evening reading)
Times
: 4-6 on Sunday afternoon for all writing classes; 7-9 on a Saturday evening for reading
Cost:
$60
Writing classes will be held at
The Yoga Garden
in downtown Duvall.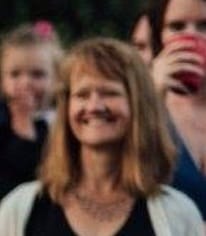 About me:
My first publication was in the Modern Love column of the
New York Times
​
("
Bringing a Daughter Back from the Brink with Poems
," 3/1/15). The essay was well-received and shared on social media more than 80,000 times. I enjoy working with people to bring out their creative stories. More of my writing can be found
here
.
---
| | |
| --- | --- |
| Purchase via paypal ($60 for 5 week session) by clicking the link above, or pay at first class. Payment holds your spot! | |
I will send you an e-mail after you submit that will give you more information. Thanks so much for your interest!