Writing For and From the Heart
"No matter the quality of your prose, the act of writing itself leads to strong physical and mental health benefits, like long-term improvements in mood, stress levels and depressive symptoms. In a 2005 study on the
emotional and physical health benefits
of expressive writing, researchers found that just 15 to 20 minutes of writing three to five times over the course of the four-month study was enough to make a difference." --
Rebecca Grate
,
​The practice of writing regularly adds richness, clarity, and connection to our lives. This series of workshops will offer an opportunity and encouragement to write a lot of new material in a supportive environment, and refine one piece to share with the world.
Over the course of five weeks, we will generate a lot of new ideas, and write at least one personal essay using the braided essay form. This form allows the writer to tell a story using two or three different strands, weaving different ideas, quotations, descriptions, facts, lists, or, imagery together into a strong narrative. At the end of this series, we will share our essays with invited guests at an evening gathering.
​Natalie Goldberg says, "The deepest secret in our heart of hearts is that we are writing because we love the world." I'd like to add that sometimes, we love the world
because
we write. Writing is holding the pretty little marble that is our life up to the light, twirling it around this way and that, falling in love all over again with how it glitters and sparkles in a certain light.
Dates
: 1/14, 1/21, 1/28, 2/4, (
NO CLASS 2/11
), 2/18, and 2/24 (evening reading)
Times
: 4-6 on Sunday afternoon for all writing classes; 7-9 PM on 2/24 Saturday for reading.
Cost:
$80. No-questions asked scholarships available upon request!
Writing classes will be held at
The Yoga Garden
in downtown Duvall.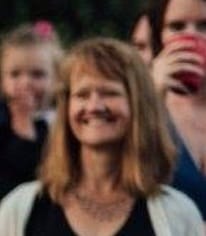 About me:
My first publication was in the Modern Love column of the
New York Times
​
("
Bringing a Daughter Back from the Brink with Poems
," 3/1/15). The essay was well-received and shared on social media more than 80,000 times. I enjoy working with people to bring out their creative stories. More of my writing can be found
here
.
---
| | |
| --- | --- |
| Purchase via paypal ($80 for 5 week session + evening reading) by clicking the link above, or pay at first class. Payment holds your spot! | |
I will send you an e-mail after you submit that will give you more information. Thanks so much for your interest!