Massage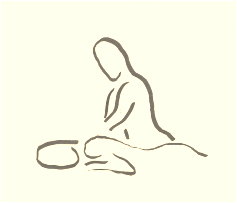 Schedule a massage for relaxation, wellness, stress reduction, and injury treatment. Each massage is tailored to the recipient, generally includes a mix of Swedish, Deep Tissue, and Trigger Point Therapy.

Nourishing touch that promotes deep relaxation allows the body's own healing mechanisms to be activated. My goal for each massage is to incorporate the information you provide, as well as my own observations of your movement and muscle tone, to create a healing, rejuvinating experience.
---
---
Click on the button below to schedule your appointment. You may pay now with Paypal, or use the code, "Paylater" if you'd prefer to pay when you come for your massage. To use the coupon code, select the button, "Redeem Coupon or Gift Certificate" first.

All massages are will be held at the Yoga Garden, 26401 NE Richardson Street, Duvall, WA 98019
Massage is known to:

reduce pain,
improve range of motion,
reduce depression,
increase relaxation,
reduce blood pressure, and
allow you to feel nourished and cared for.